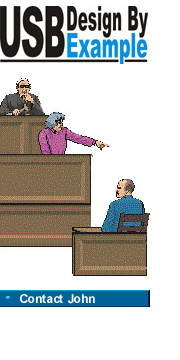 Expert Witness
I have been in the high-tech industry for almost 40 years. I graduated from Southampton University with an Honors degree in Electronics then, after a short time with the Atomic Energy Authority, I started at Intel the same day that the 8085 and 8048 were announced! In my 25 years at Intel I worked in almost every department often as the Applications Manager for a product line. I have written many articles, four books and hold several patents.

I was responsible for training Intels sales force on how easy (???) the product line was and therefore developed skills in conveying complex technical information in an easy-to-consume way. I was voted as Intel's best technical presenter 6 years running and then I started to teach presentation skills classes.

I have used my depth and breadth of knowledge to support clients in the court room. I have been an expert witness numerous times including a case that was heard in the Singapore Supreme Court. I have analysed over 250 patents for clients and have produced a wide range of reports. I only take on cases that I believe in so, if you are interested in these services, please send a synopsis of the case including the jurisdiction that will hear the case.


---
(c) 2007-2014 John Hyde, USB Design By Example

Site updated 11 April 2014